Home
EXPERIENCE THE LUXURY
OF SLEEPING IN OUR
100% COTTON
WHITE
NIGHTGOWNS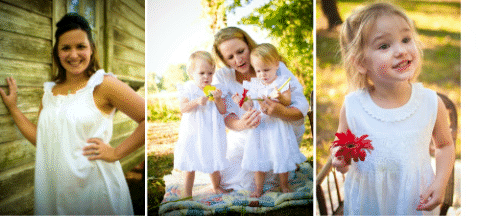 BEAUTIFULLY MADE OF SOFT, COMFORTABLE
ALL COTTON FABRIC, LACE, AND THREAD
"these are the gowns you've been looking for!"
Women's sizes Small to XXLarge
Girls 1/2 to 9/10
Thanks so much for shopping with us!
SHIPPING AVAILABLE TO U.S. ONLY

To browse through our products, click on the category from our list to view all items in that category. You may also use our search tool to find a product with one or more keywords.

Tell a friend!